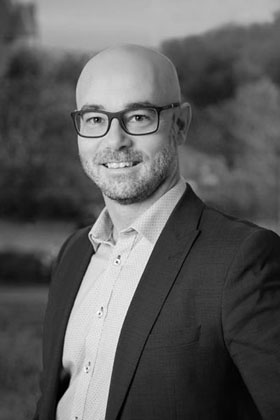 dan@cooperx.ca
Dan Cooper,
BPharm, MSc, PhD
PRESIDENT AND PRINCIPAL CONSULTANT
PHARMACIST AND PHARMACOECONOMIST
Mr. Dan Cooper, Doctor of Pharmacy (with specializations in pharmacoeconomics and pharmacoepidemiology), has been at the helm of his drug evaluation and pharmacoeconomics strategy consulting firm since 2015. His expertise in pharmacoeconomic analysis and drug evaluation is recognized at the national and provincial levels. He developed this expertise through advanced academic training including a post-doctoral research experience and in his role as pharmacoeconomic lead and senior scientific advisor at the Institut national d'excellence en santé et en services sociaux (INESSS), a position he held for almost a decade.
During his time at INESSS, Mr. Cooper was responsible for the institute's pharmacoeconomic analyses and the quality of the reviews submitted to the Quebec Ministry of Health and Social Services. He was entrusted with the pharmacoeconomic aspects of several major reports, including a review of the evaluation frameworks for cancer drugs and drugs used for the treatment of rare diseases.
Mr. Cooper has also worked with the Canadian Agency for Drugs and Technologies in Health (CADTH) as a pharmacoeconomics expert on assessment reports for the Common Drug Review [CDR] and the pan-Canadian Oncology Drug Review [pCODR].
He continues to work on a number of university collaborations and still practices as a community-based pharmacist, and has done since 1996. His many collaborations, his continuing professional training and his active participation in numerous conventions and events allow him to keep abreast of emerging trends in the field.
OUR COLLABORATORS
When needed, our team is supplemented by recognized experts who share our rigorous work ethic.
Pharmacoeconomists
Market access and government affairs specialists (ex. payers) – provincial and national
Pharmacists
Physicians
Pharmacoepidemiologists
Biostatisticians
Experts in communication, writing, strategy, media relations and media crisis management
Specialists in event and advisory committee planning
Professional translators